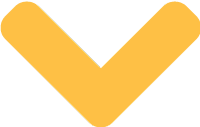 DO YOU ENJOY CELEBRATIONS?
Every family looks forward to their child's first smile, first step, and first words. In the course of our therapy, we get to celebrate each milestone along with our children and their families. And because our evidence-based therapies work, we celebrate milestones all the time! Our therapists believe in empowering our clients to meet their potentials and become their best selves—and that's something worth celebrating every day!
Our therapists enjoy the freedom of flexible schedules and varied environments. We present diverse employment opportunities, both full-time and part-time. Whether you're looking to supplement existing employment as an independent provider or seeking a full-time position, we have options that can suit your lifestyle. We offer generous benefits and compensation packages with top hourly reimbursement rates.
WHY WORK WHEN YOU CAN JOIN A FAMILY?
Sunshine Advantage is more than an agency; we're a family. Our therapists demonstrate passion, excellence, and dedication in their work. We are committed to fostering a positive, supportive, and collaborative workplace environment, and our professional environment is one that promotes growth and learning. Our friendly and approachable staff provide constant support and encouragement and place a strong focus on therapist wellbeing and work-life balance.
Knowledgeable lead supervisors and efficient, friendly office staff are always on hand to help. We are a team in every sense of the word, right down to our shared mission: every team member is dedicated to the betterment of the children they work with and it shows in every way.